Find out how to upgrade an existing instance.
For some of our products, we offer upgrades to larger plans or plans with longer minimum contract terms. If we cannot offer an upgrade for your plan, we kindly ask you to terminate the plan as usual and order the new plan directly through our shop.
If an upgrade is available for your product, you will find all the upgrade options listed in the "Administration" section. Select a plan to get more information about it. By clicking on "Show details," the product page for the chosen plan will open in our shop.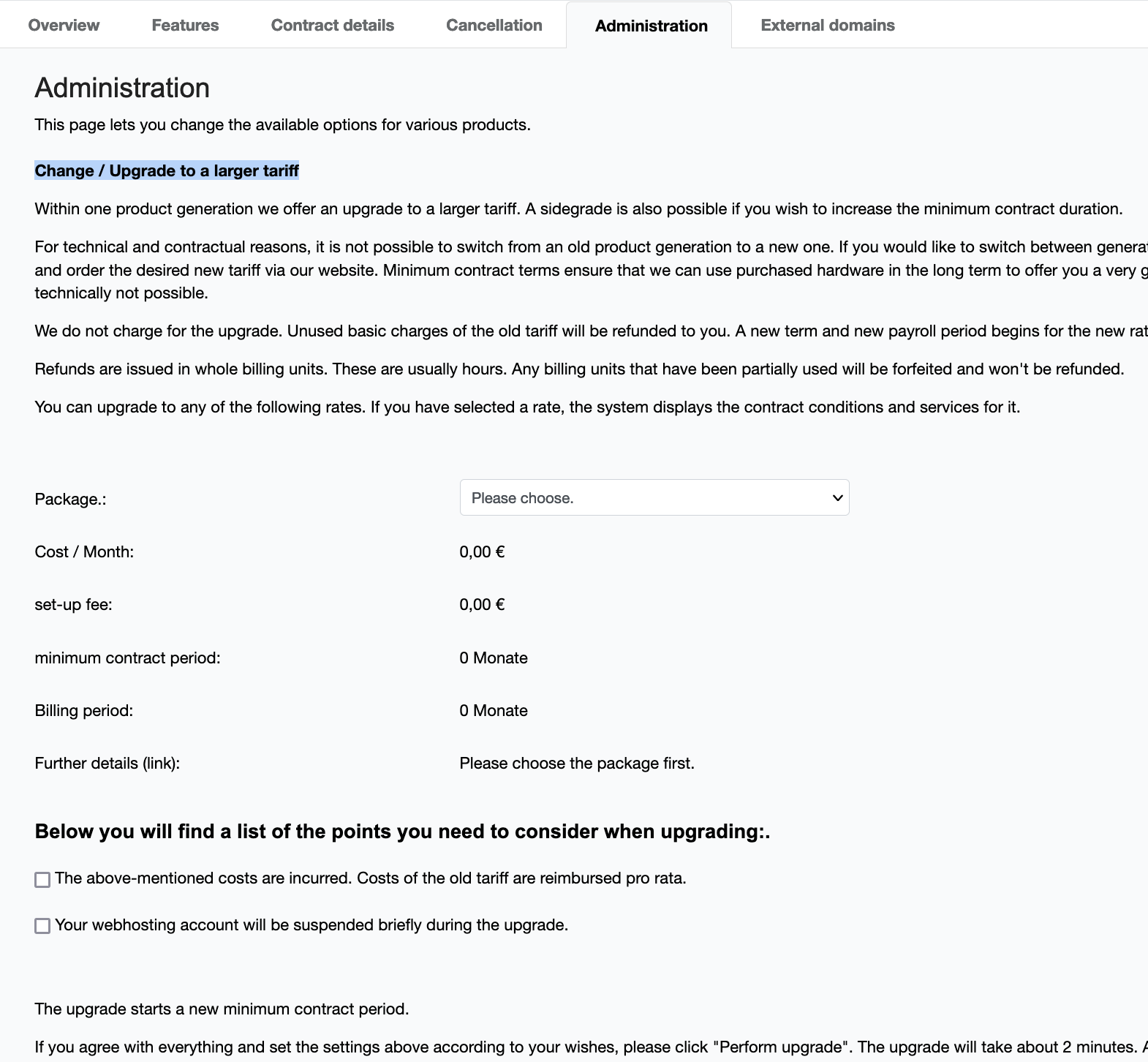 Depending on the product, additional confirmations may be required before the upgrade, such as whether your server can be restarted.
Further Explanations about Upgrades
There are no costs associated with the upgrade. Unused fees from the old plan will be refunded. The new plan will start a new contract term and billing period.
For technical and contractual reasons, it is not possible to switch from an older product generation to a new one. If you wish to switch across generations, please terminate your current plan in compliance with the minimum contract term and order the desired new plan through our website. The minimum contract terms ensure that we can utilize the purchased hardware in the long term to provide you with excellent value for your money. Switching CPU types or disk types is not possible due to technical limitations.
The upgrade will initiate a new minimum contract term. If you do not terminate the plan at least 31 days before the end of the minimum contract term, the plan will be automatically renewed for another minimum contract term. Plans with a 0-month minimum contract term can be terminated immediately at any time.