Please note, this will create a new contract with a new start and end date.
Please note that downgrades are not possible.
netcup recommends a backup prior to making these changes.
Upgrading to a special offer is not possible.
You may upgrade to a higher tier at any time.
1. Accessing the CCP
Open your Customer Control Panel (CCP) and go to the "Products" section in the navigation bar on the left. Look for the Webhosting you want to modify and click the magnifying glass next to the product name.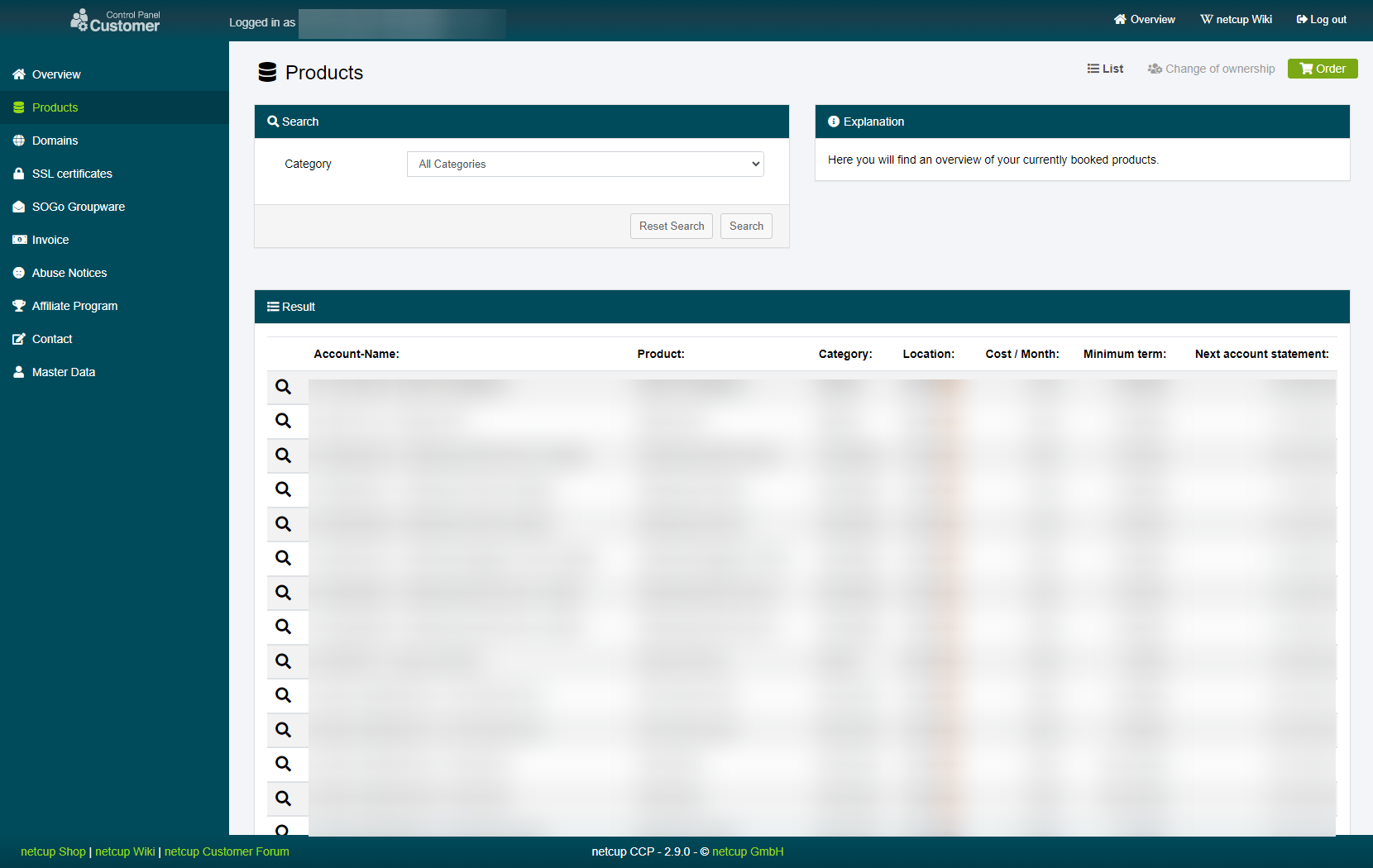 2. Upgrading the instance
Please note that this step will increase your monthly bill.
To upgrade, go to the "Administration" tab and under "Package" select the product type you would like to upgrade to. The new monthly fee that will be charged as part of future bills is shown under "Cost/month". Accept the charges and contractual conditions at the bottom of the page and click on "Upgrade".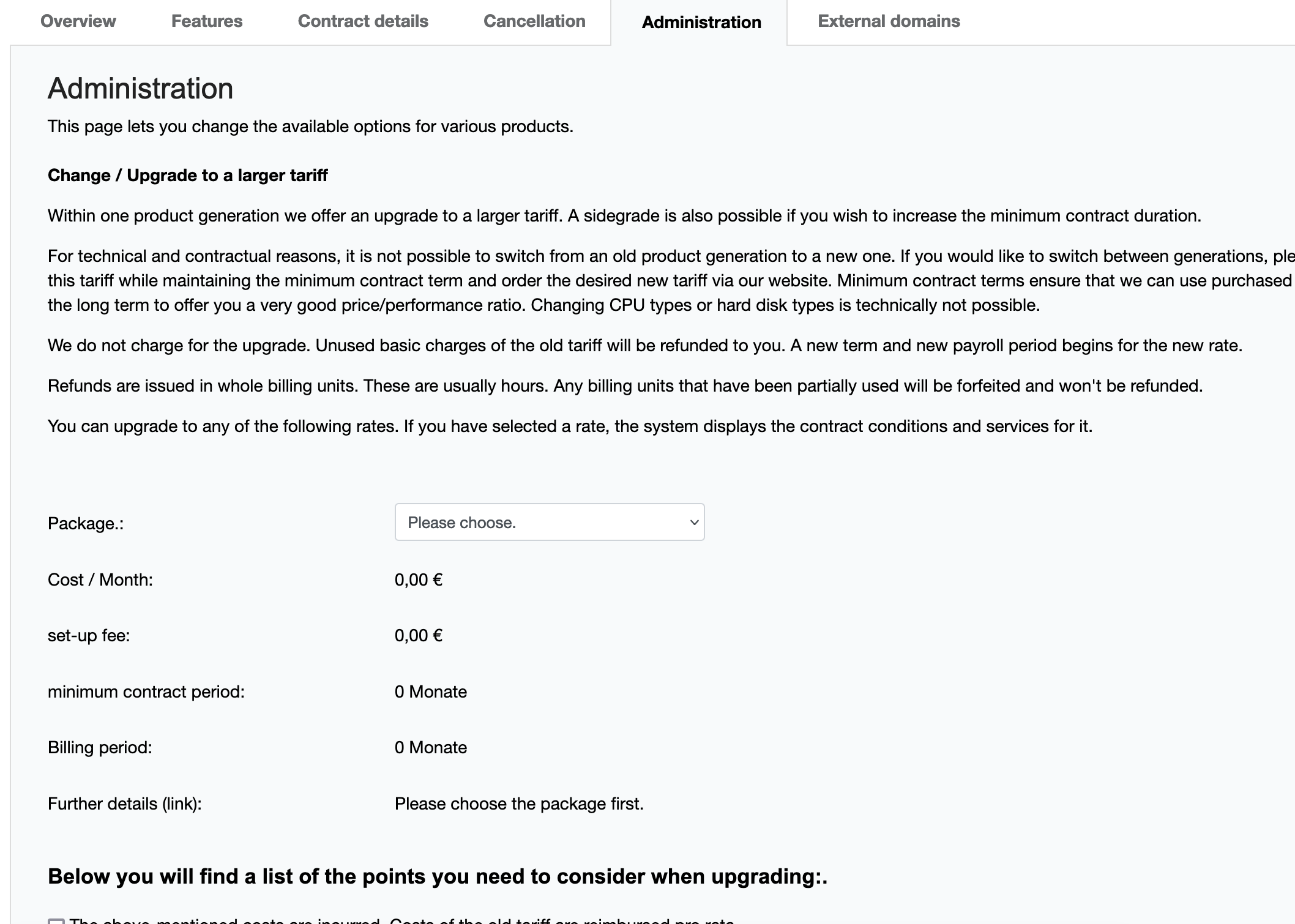 3. Success
You have successfully upgraded your Webhosting. The changes should be applied within a few minutes.