To order a SOGo instance you need a netcup Domain. Please refer to this guide.
Note that netcup SOGo Groupware only works with netcup Domains.
In this chapter, we are providing you with a step-by-step guide on how to order a netcup SOGo.
1. Selecting the right product
The first step in ordering a new SOGo is to choose the right variant for your needs. netcup offers several unique ranges of SOGo products covering all your potential requirements. A list of the currently available SOGo Groupwares can be found on our website.
2. Selection
Head to the SOGo section on the left hand side of your Customer Control Panel and click on the green "Order" button in the top right corner: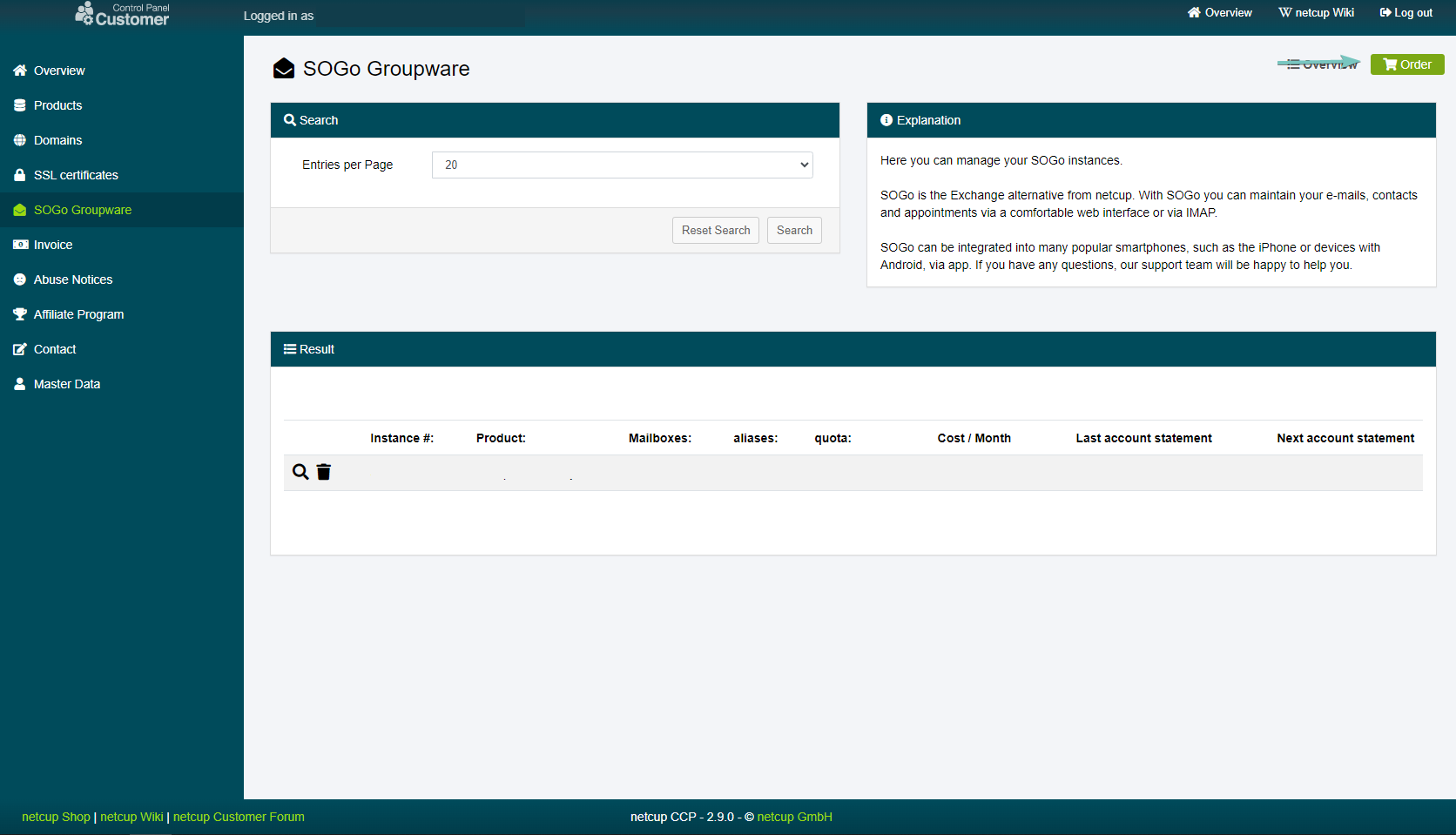 Next, select the package you would like to order and click on the "Order Now" button at the bottom: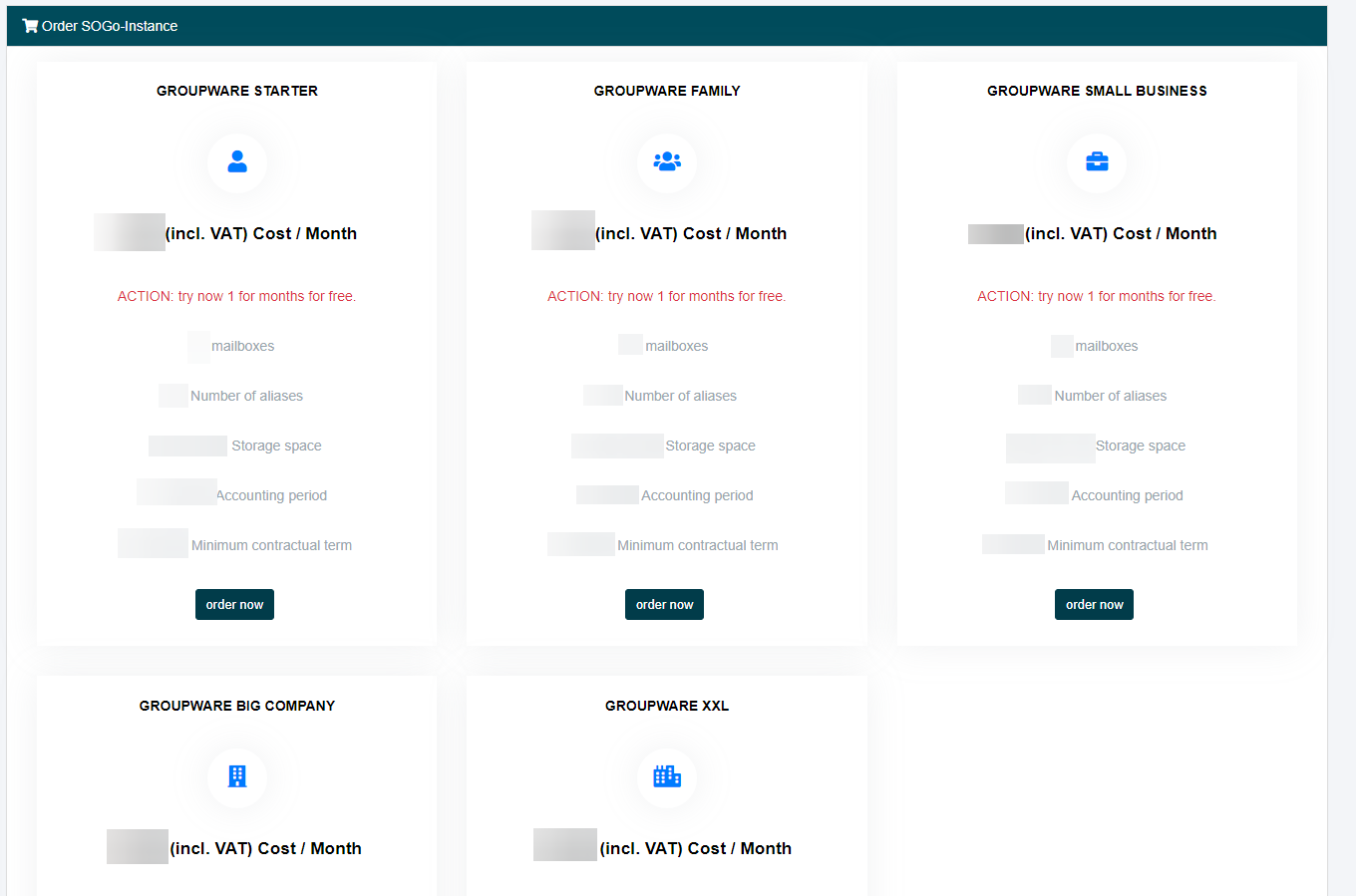 3. Finalize Order
After clicking on the "Order Now" button below the desired offer, a new window opens:
Click on the "Book now for a fee" button to finalize your order.
4. Setup
It is recommended that you now add a domain and create the first user account by heading to the linked sections in the User Guide.